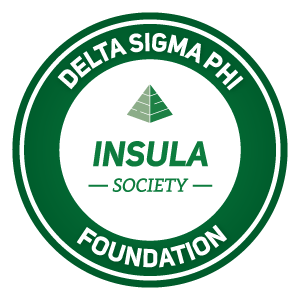 The Insula Society
A Great Monthly Giving Opportunity
Become a Charter Member Today!
The founding chapter of Delta Sigma Phi – the Insula Chapter at the City College of New York – was the foundation on which this Fraternity was built. In that same fashion, we are seeking donors to become the cornerstone of the Foundation: the Insula Society.
The Insula Society is the Delta Sigma Phi Foundation's new monthly giving program. Any donor making a monthly contribution of $10 or more is automatically included! Your generous donations will create a stable foundation for further improving our values-based leadership programs. Monthly contributions restricted to a specific chapter will also grant you membership to the Insula Society.
As a member of the Insula Society, you will receive an exclusive lapel pin, your name on our website, in publications and recognition at the Convention.