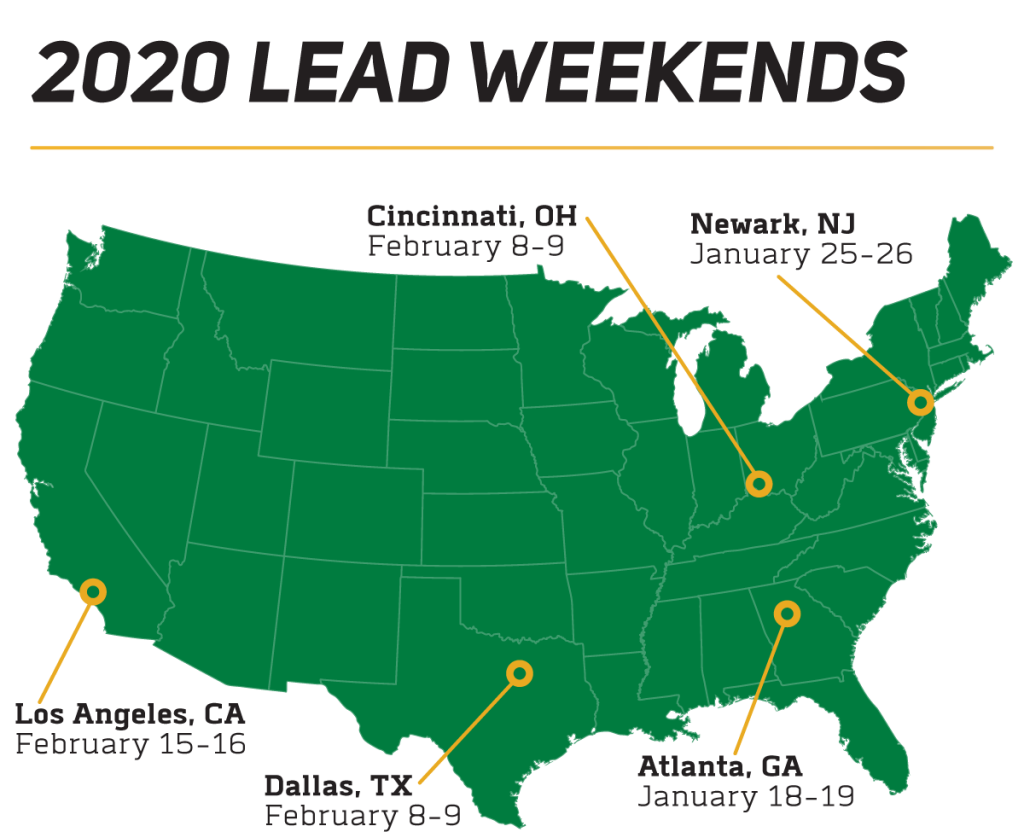 Cost
LEAD Weekend, like other Fraternity educational programs, is free to undergraduate members thanks to the Delta Sigma Phi Foundation. Travel (flight or mileage reimbursement), lodging, and meals while on-site are included in your registration.
Once you register you will receive information on how to book your flight through Delta Sigma Phi's travel booking site. Please do not book a flight on your own, HQ will not reimburse you for any flight booked outside of the approved site.
Volunteers attending the Cycyota Volunteer Institute will receive free registration, meals, and lodging, but must cover their own travel to the program.
Registration
Chapters that are 5 hours or more from their assigned LEAD location will fly.

If your chapter will be flying you must be registered no later than December 13th, so that flights can be booked promptly.
Headquarters will provide you with a link to the Fraternity's travel booking site.
Please note that if you book through any other site your flight cost will not be covered.
Contact Brittany Ankeny-Dooley if you have any questions about registration or travel.

Alumni volunteers attending the Cycyota Volunteer Institute will be responsible for their own travel.