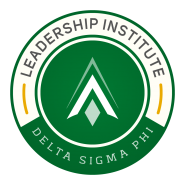 Leadership Institute
Better Men. Better Lives.
Leading with Courage, Action, & Excellence
Leading with courage is a core component of Delta Sigma Phi's mission. The Leadership Institute (LI) is Delta Sigma Phi's flagship educational program. This five-day institute offers an immersive experience that teaches values-based leadership through the foundation of Kouzes and Posner's "The Five Practices of Exemplary Leadership."
LI curriculum combines small- and large-group facilitated discussions, team-building activities, and high and low ropes-style challenge courses. Trained alumni volunteers and professional staff guide participants through the Leadership Institute.
Since 1993, this program has allowed undergraduate members to improve their individual, team, organizational and professional leadership skills. Participants create a Personal Development Plan to help them achieve goals in various aspects of their life. Formerly known as the College of Engineered Leadership, more than 1,100 participants have graduated from this program armed with the skills of principled leadership.
What Will You Learn?
As a result of attending Leadership Institute, members of Delta Sigma Phi will:
Be able to articulate their strengths and areas of improvement as a leader;
Be able to describe how they personally respond to change and how it affects those around them;
Create an action plan for accomplishing personal goals and/or goals of an organization in which they hold membership.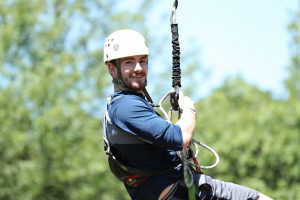 Leadership Institute 2020
July 17-21, 2020
Camp Tecumseh
Brookston, IN
Applications are open—deadline is March 20, 2020
Applications are open—deadline is March 20, 2020
Leadership Institute challenged me to go outside of my comfort zone as a leader. Through learning about and practicing the five exemplary leadership practices, I was able to improve my leadership skills.
The L.I. Class of 2020
---
Will you be part of the 2020 LI Alpha Delta Class?
For 27 years, Delta Sigma Phi has offered undergraduate leaders a unique opportunity to develop & improve their leadership skills. Leadership Institute is a highly-selective program and we hope you'll apply today!
To be considered, applicants be undergraduate members in good standing of active chapters; must have completed AT LEAST 2 YEARS of on-campus undergraduate work by the time of the program; and, must have AT LEAST ONE TERM of undergraduate work remaining after the program.
Your name here!
Columbia University '18
Your name here!
Penn State University '17
Your name here!
University of Texas '18
Your name here!
Thiel College '17
Better Men. Better Lives.